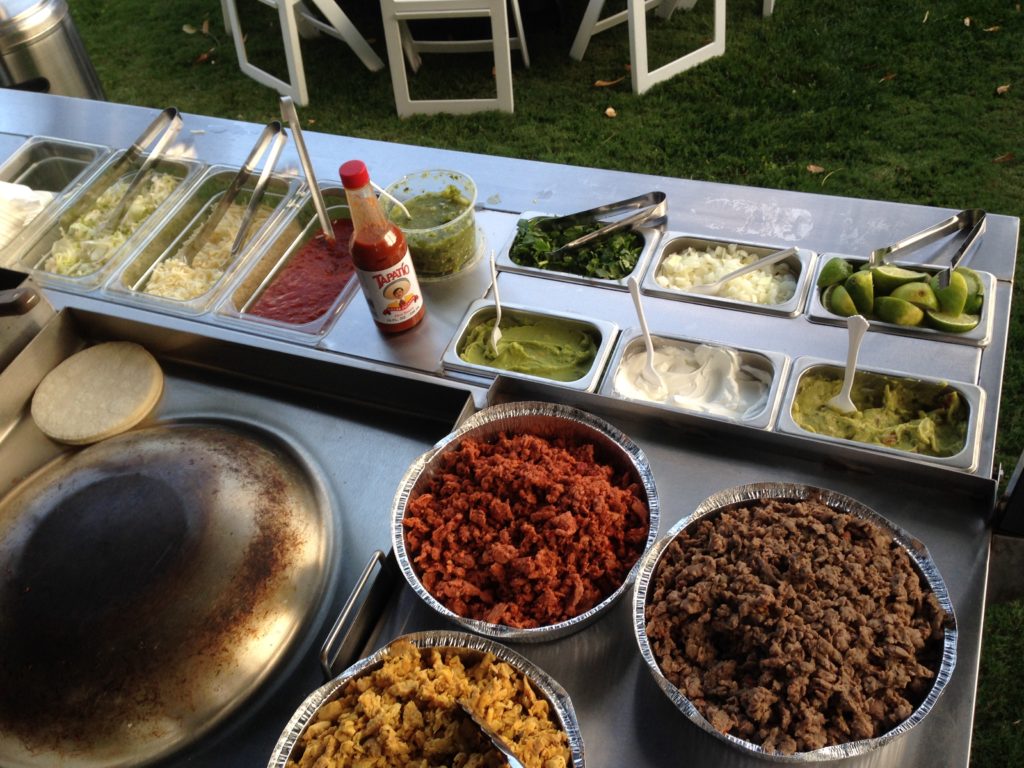 Mobile Taco Catering
Cart'n Tacos is committed to taco catering authentic Mexican food and premium service to Orange County California's special occasions and it all starts with our world famous tasty tacos (a.k.a. "Mobile Mexi Grinds"). Our meats are made with traditional Mexican marinades. Add mouthwatering cilantro, onions, authentic pico de gallo salsa and fresh cut limes that taste absolutely delicious!
We are a 100% self-contained mobile taco catering service providing excellent Mexican food, appetizers, side dishes, napkins, plates, and utensils. We arrive at your private party, wedding, reception or special event at your requested time and remain onsite for up to 3 hours, including setup and breakdown.
Our Cart'n Taco brand and growing loyal customers make us proud to be Orange County's number one mobile catering company servicing San Clemente, Dana Point, San Juan Capistrano, Laguna Niguel, Laguna Beach, and Aliso Viejo. We'd like to thank all of our friends, fans, customers and Big Daddy Media for providing support throughout our growth over the past two years.